Perfection since 1975
Spaljisten masters the art of foiling. We have the capacity and know-how to produce large volumes that meet the demands of the furniture industry. We are located in Åseda, Uppvidinge Municipality, where our story began as early as 1975.
Our original product strategy and business concept was to manufacture veneered trellises (spaljée in Swedish) to supply the flourishing domestic construction and housing market which, at the time, was lacking manufacturing capacity for this type of product.

In the 1980s, Spaljisten invested in a new technology that was relatively unproven in Sweden and it wasn't until a year or so later that business started to pick up in the construction sector. The technology shift would eventually bear fruit and lay the foundation for the company's continued development.
Ownership, staff and organisation
Spaljisten AB is owned 100% by the business concern Surewood Industries AB which also includes the companies Anebyhusgruppen AB and KG-List AB. Our aspiration has been, and continues to be, to support an organisational structure with a strong customer focus and short decision-making paths. The company's board consists of chairmen, three directors and two union representatives. Spaljisten's management team includes our CEO, Head of Finance, Key Account Manager, CTO, Purchasing Manager, Production Manager, Sustainability Manager and HR Manager.
Our values
Our values ​​form the basis of our business. It describes what we stand for but also the future direction and pursuit of sustainability and how we act internally and externally. Here you can read more about our values.
Vision
"Spaljisten is a company that manufactures world class fronts for furniture with the next generation in mind."

Mission
"To be a partner of innovation for our customers, with focus on development and manufacturing laminated products."
AT A GLANCE - 2019
---
NET EARNINGS (EBIT)
MSEK 23.7
DELIVERED PACKAGES
4 950 977
RECYCLED MATERIAL
258 tonnes
HIGHLIGHTS FROM OUR STORY
---
1975
Spaljisten was founded in 1975 by Rolf and Anita Malmquist in Åseda, located in the heart of Småland, Sweden. The original strategy and business concept was to manufacture veneered trellises (spaljée in Swedish) to supply the flourishing domestic construction who was lacking manufacturing capacity at the time.
1980
In the 1980s, Spaljisten invested in a new technology that was relatively unproven in Sweden and it wasn't until a year or so later that business started to pick up in the construction sector. The technology shift would eventually bear fruit and lay the foundation for the company's continued development.
1983
We are starting a development project with Ikea that will result in a new series of kitchen fronts. This is the start of the collaboration with Ikea. More investments are being made and the workforce is being expanded.
1987
The factory area is doubled from 1500 to 3000 m², invests in a new sheathing machine and the workforce is now about 30 people.
1989
We are named "Supplier of the Year" by Ikea for our good performance in price, delivery and quality issues. The prize money is mainly invested in IT equipment.
1992
We focus on the manufacture of fronts and simpler furniture, which means that deliveries to the house / construction market ends.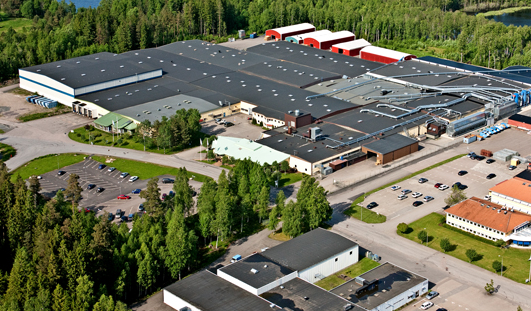 2004
Spaljisten is now owned by Active Invest Sweden AB. Over the years they have established a good knowledge of the Swedish wood industry through the various wood industries it owns. A subgroup, Surewood Industries has been formed, where the companies engaged in industrial wood processing of various kinds have been brought together.
2010
Larger investments in both built and groundbreaking technology that broadens capacity. We can now also coat thicker foils and offer more processed finished products.
2012
We are investing in a larger CTS facility and can now saw all board material ourselves.
2014
Several capacity-increasing investments are made, among other things to ensure the market's high quality requirements on, for example, fronts for kitchen and bathroom fittings.
2016
Approved kitchen supplier at IKEA. It is a big and important step for us forward!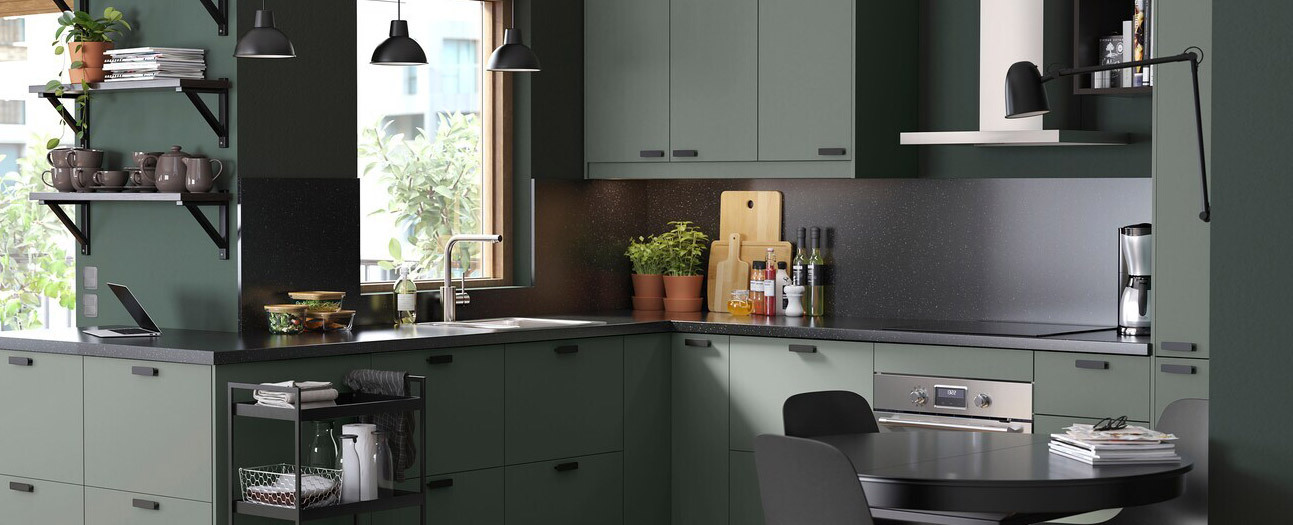 2017
Start-up of kitchen production for IKEA
2018
We sign agreements with the UK's largest player in the kitchen segment.
2019
Wins the "Show the Way" award. Spaljisten won as the employer of the year for the region. Spaljisten also invest in new saw for kitchen fronts.
2020
Spaljisten is planning to make investments in excess of SEK 300 million during the next few years in order to fulfill both the frame agreement and their business plan. The factory goes from 35,000 to 41,500 square meters
Visions
2021
Implementation of investments in expanded production facility, capacity and capacity thanks to new machines in high-gloss foiling, processing, AGVs and packing.
Visions
2022
Our capacity is 10,000,000 fronts / year. Spaljistens is growing with its customers, both existing and new.
Visions
2023
The automation projects enable Spaljisten's goal to be the world's best on fronts through automated internal logistics and automated high storage (automated storage or Cloud Storage).
Visions
2024
Spaljisten continues its growth journey by offering new technological solutions to the market.
Visions
2025
We double our sales and set our sights on the future.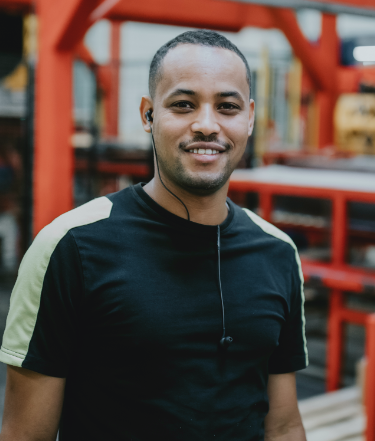 I have worked at Spaljisten for 2 years and I feel great. Everyone is kind and we have fun together and respect each other.
I have also had the opportunity to develop and test new tasks and learn new machines during my time here, which feels good.
I think Spaljisten is a great employer.
Zekaris Jimie
Machine operator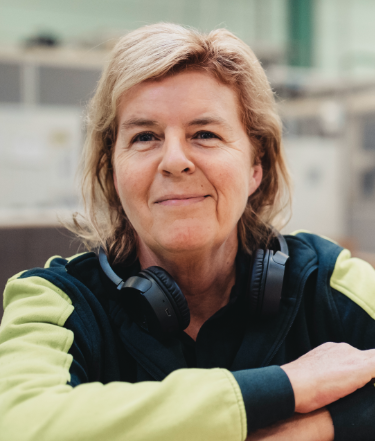 I have worked here for over 30 years and have always enjoyed it.
We are a good bunch who work here and we have fun together. I have a mobile and varied job with many different work steps.
Over the years, I have had to test on many different machines and areas but always found my way back to the packing flow. I feel that I have a safe and stable employer that invests in us as employees.
Malin Rosenholm
Machine operator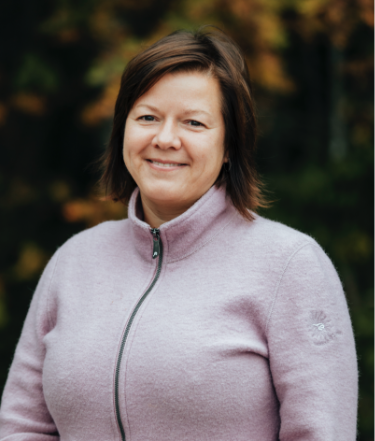 I really like my job, no two days are the same and the days just fly by.
I meet and get the opportunity to collaborate with many of our employees during the day on both an operational and strategic level.
As an employer, I experience that Spaljisten works actively with skills development in various ways and is concerned about having a good working environment and a pleasant climate. I think these are crucial factors for a company to succeed in the long run.
Åsa Svensson
HR-Partner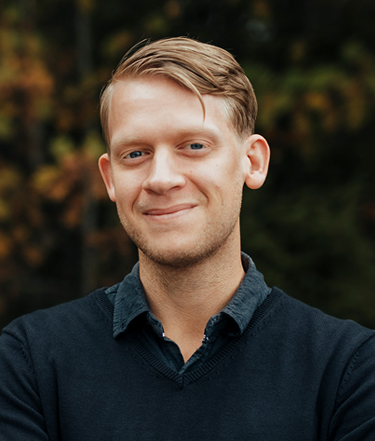 We are in an exciting expansion phase where we are investing for the future.
In this now we work with many projects such as. expansion and new machine lines.
With projects like these in combination with the daily business development where we have challenges but above all great opportunities ahead, makes Spaljisten a company where I both want to be involved and contribute and develop at.
Andreas Gullberg
IT Manager
NEWS
---

2020-10-28
Think big but act small
As the future changes it is necessary for us to understand how it also affect our customers' expectations.

2020-10-08
The road towards a more sustainable kitchen front
Talking about sustainability is in many ways complicated but at the same time very simple. We always work with the next generation in mind and this leads us in our choices towards a more sustainable production and end product. This is how we manufactured our most sustainable kitchen front so far.

2020-09-21
CFO with a focus on the future
We are strengthening our team with Malin Kirejs Hellbjer, who joined us as Chief Financial Officer at Spaljisten. Malin also works at one of our sibling companies in the group, KG-list, where she has the same role.

2020-09-15
Spaljisten collaborates with TEXO in new automated logistics solutions
Spaljisten has placed orders for new automated logistics solutions for handling large volumes in the factory in Åseda and has signed an agreement with TEXO from Älmhult. Together with TEXO, we have developed very good solutions for moving large volumes internally in the factory with safety and durability in mind.

2020-09-03
Spaljisten choose Granflo Bygg AB to build a production facility
Spaljisten continues to invest in the future and now by expanding its premises from 35,000 to 41,500 sq.m. Granflo Bygg AB is entrusted with building a new modern production facility

2020-07-20
Made in Sweden from more sustainable sources
Climate-smart materials such as wood and recycled plastic creates a positive ripple effect for our environment. Our vision to "manufacture fronts of the highest quality and with the next generation in mind" pushes us to produce more sustainable fronts. PET-bottle and plastic recycling also give us the opportunity to use plastic with a reduced energy consumption.

2020-07-06
New AEO permit provides increased security for physical and digital intrusion
AEO stands for "Authorized Economic Operator" and is an EU joint permit. The purpose of the permit is to create increased security in the world, as well as to harmonise the customs administration in the EU. In the spring of 2020, Spaljisten was able to implement both AEOC - Customs simplifications and AEOS - Security and safety permit.

2020-06-24
Pressrelease: Spaljisten places a large order to Automationsteknik
Spaljisten AB places an order for two highly automated packing and palletizing solutions for 50 million SEK during the Corona crisis. Spaljisten continues to invest for the future by ordering two super-modern packing and palletizing solutions from Automationsteknik. Through these investments, Spaljisten will greatly increase its production capacity on both kitchen and wardrobe fronts

2020-06-12
We care - Spaljistens Sustainability report 2019
Spaljisten now presents the sustainability report with the combined financial report for 2019. The Sustainability Report explains our development over the past year and clarifies how we work actively with sustainability in our operations.

2020-06-01
Spaljisten and HOMAG continue their 45 years successful journey
Spaljisten has ordered a Laminating Line from HOMAG. With this investment Spaljisten will become a complete supplier of laminated boards, both as panels and ready made fronts, including the fast growing trend of fronts with integrated handles.