Do you have questions about the way we work?
Head of HR
Martina Gustafsson
Would you like to be a part of our team?
We have a strong belief in our employees. Everyone should feel needed, safe and able to develop with us.
As our employees grow, so does Spaljisten.
MARTINA GUSTAFSSON,
HEAD OF HR
We have a strong belief in our employees. Everyone should feel needed, safe and able to develop with us.
As our employees grow, so does Spaljisten.
MARTINA GUSTAFSSON,
HEAD OF HR
For decades, we have been at the forefront in the production of laminated products. It would not have been possible without the commitment from our fantastic staff. At Spaljisten, everyone is important. And we know that each individual employee's unique qualities are our most important resource in our quest to continue to create the future for our customers. Together we make it possible.
Diversity and gender equality
Diversity is the key to success and comes in all shapes and sizes. By being ourselves and being different, we can all grow. At Spaljisten, we welcome all dimensions of diversity. Our philosophy is that a workplace that are characterized by diversity are good for our customers and for our business.
We strive for a diverse and inclusive work environment where every employee feels appreciated for who they are and where you get confirmation for your different talents and can be yourself.
Our corporate culture
At Spaljisten AB, we are proud of our corporate culture, which is characterized by Passion, Commitment and Respect. To become part of our team, it is important that you understand our culture and live in accordance with it. The culture is not abstract with us, but it is about concrete behaviors such as that we cooperate, share knowledge, lift each other and that we take personal responsibility for our mission and the development of Spaljisten.
Student? We're always interested to have you onboard!
Internship
We collaborate with schools where internships in our industry are included in the education. We strive for your internship to be both interesting and educational. We also want to give you an idea of ​​what it is like to work with us. In addition, you will also make important contacts for your future professional life.
Degree job
There is also an opportunity to write your thesis at Spaljisten. We have a broad and exciting business with several specializations, which provides the opportunity to find many interesting subject areas and issues to be inspired by.
Welcome with your inquiry!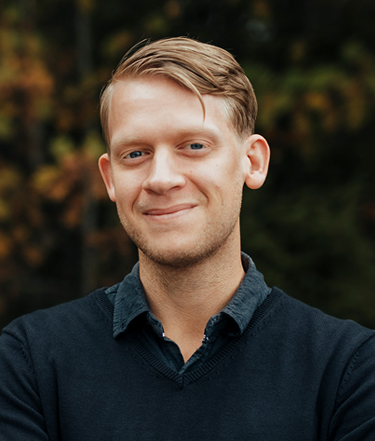 We are in an exciting expansion phase where we are investing for the future.
In this, we now work with many projects such as expansion and new machine lines.
Projects like these in combination with the daily business development where we have challenges, but above all great opportunities ahead, make Spaljisten a company where I both want to be involved and contribute, and develop at.
Andreas Gullberg
IT Manager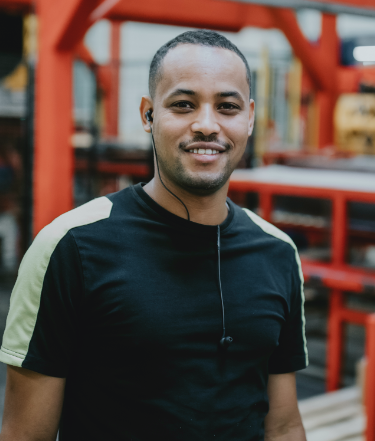 I have worked at Spaljisten for 2 years and I feel great. Everyone is kind and we have fun together and respect each other.
I have also had the opportunity to develop and test new tasks and learn new machines during my time here, which feels good.
I think Spaljisten is a great employer.
Zekaris Jimie
Machine operator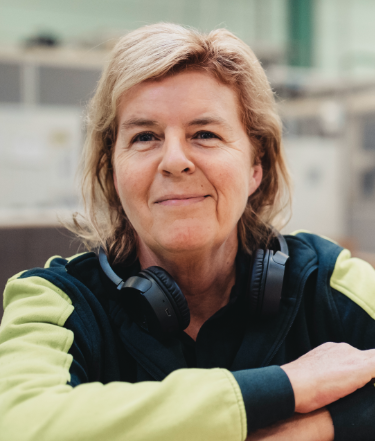 I have worked here for over 30 years and have always enjoyed it.
We are a good bunch who work here and we have fun together. I have an active and varied job with many different work tasks.
Over the years, I have gotten to test many different machines and areas but always found my way back to the packing flow. I feel that I have a safe and stable employer that invests in us as employees.
Malin Rosenholm
Machine operator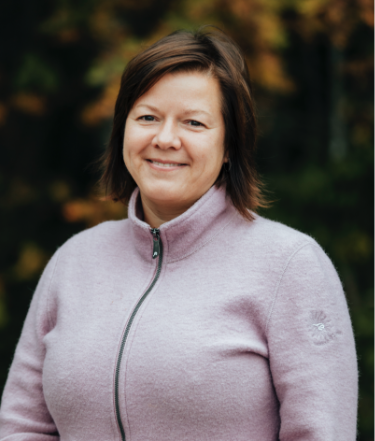 I really like my job, no two days are the same and the days just fly by.
I meet and get the opportunity to collaborate with many of our employees during the day on both an operational and strategic level.
As an employer, I experience that Spaljisten works actively with skills development in various ways and is concerned about having a good working environment and a pleasant climate. I think these are crucial factors for a company to succeed in the long run.
Åsa Svensson
HR-Partner