2020-11-25
And the result will follow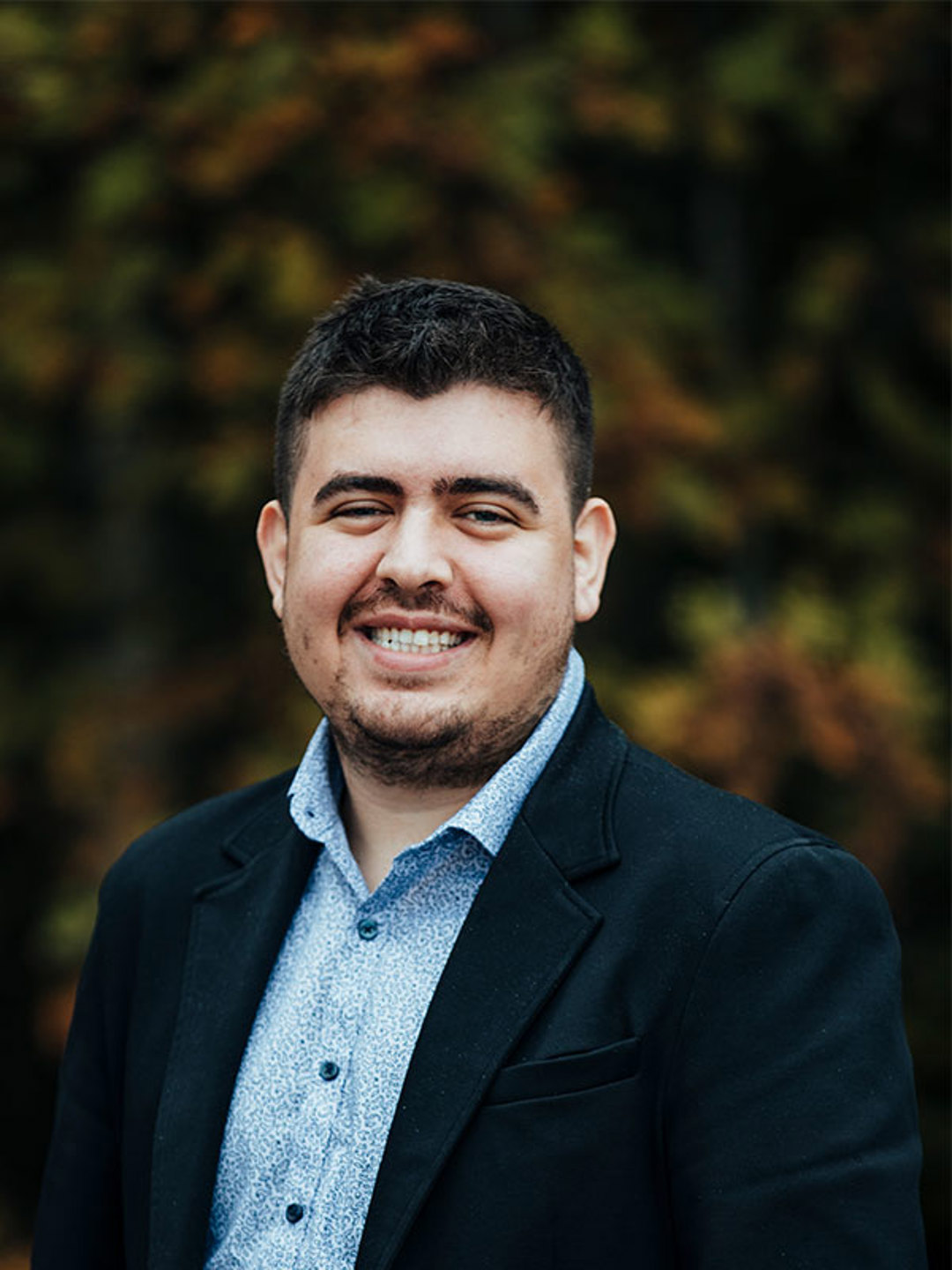 Ermal Devce work hard for social, economic och environmental sustainability at Spaljisten, but also cross-functional within the SureWood group.
Sustainability is something we hold close to heart at Spaljisten. This work will never come to an end, we will just aim higher and work for more innovative solutions to reach the next level.
We took some time and talked through the past year with Ermal. To be honest this past year has not been a completely normal year with the pandemic and all. It has trained us in dealing with unpredictable events and quick decision making. But we have also seen what happens when people come together, help each other and get involved across borders and what we achieve when everyone has their sights set on the same thing. We have seen it globally, locally but also within companies. That is something important to learn from and preserve.
From the start in 1975 Spaljisten has worked with sustainability in various aspects, but without to a greater point categorizing or further defining how or why. In 2019, we decided to become one of the companies that make an effort for the world to be able to achieve the goals set in Agenda 2030.
- We have made a responsible and professional decision to work with social, economic and environmental sustainability, says Ermal Devce, Sustainability Manager at Spaljisten AB
Our vision is to be a world-class furniture front manufacturer with the next generation in mind. It shows the importance of our commitment to a sustainable future. We have chosen to integrate some of the global goals into our own business development and in that way contribute to a better and more sustainable world step by step. We see that this work pays off by increasing our sustainability index by several percent. The result is a more sustainable business with sustainable products that help our customers exceed the end customer's expectations.
- I am proud that we work with sustainability for real! We see this through the increase in our sustainability index from 73% to 76%. We have achieved this through activities developed based on the UN's sustainability goals (Agenda 2030) and the change to electricity sourced from local wind power producers. The journey has only just begun, but it can only be completed if everyone contributes. We do each other good, says Ermal Devce, Sustainability Manager at Spaljisten AB
The work with sustainability will never come to an end, we will just aim higher and work for more innovative solutions to reach the next level. With a great customer focus, smart goals and by daring to challenge ourselves, we will get there, get better and reach new heights.
NEWS
---

2021-07-26
Handleless furniture fronts
We will continue to develop Spaljisten and launch our ambitious plans for 2022-2026. This involves the expansion of our factory areas in Åseda, new lines for foiling with J-profiling, edge processing, internal logistics and packaging, innovations, sustainable materials and of course – further product development.

2021-06-21
We care - Spaljistens Sustainability report 2020
Spaljisten now presents the sustainability report with the combined financial report for 2020. The Sustainability Report explains our development over the past year and clarifies how we work actively with sustainability in our operations.

2021-05-07
He speaks the customer voice
This past year has really tried us. The world changed rapidly over night, and much will forever be transformed. We do all need to cross through outer circumstances at regular basis and this is exactly what belongs to Ulf's everyday work. With an agile mindset he set new targets and goals.

2021-03-28
Thinner, Lighter & Recycled - Sustainability the new normal
The starting point for the project was in 2019, Spaljistens global leading furniture customer were asking for a new "green" kitchen front and where all materials should have a share of minimum 50% recycled content.

2021-02-25
At Spaljisten quality is a top priority
High production pace demands multiple quality inspections throughout the manufacturing process. From the beginning to the end, all steps are important for a perfect result.

2021-02-12
These fingers feels the quality
This year he has worked at Spaljisten for a full 35 years. A lot has changed since then but some things have remained the same, we still produce fronts for kitchens.

2020-12-04
News release: Quant signs maintenance contract with Spaljisten
Quant has signed a five-year maintenance contract with Spaljisten, a producer of high-quality foiled products. Quant will be responsible for maintenance execution at the Spaljisten site in Åseda, Sweden.

2020-10-28
Think big but act small
As the future changes it is necessary for us to understand how it also affect our customers' expectations.

2020-10-08
The road towards a more sustainable kitchen front
Talking about sustainability is in many ways complicated but at the same time very simple. We always work with the next generation in mind and this leads us in our choices towards a more sustainable production and end product. This is how we manufactured our most sustainable kitchen front so far.

2020-09-21
CFO with a focus on the future
We are strengthening our team with Malin Kirejs Hellbjer, who joined us as Chief Financial Officer at Spaljisten. Malin also works at one of our sibling companies in the group, KG-list, where she has the same role.