2021-09-29
Change of CEO at Spaljisten AB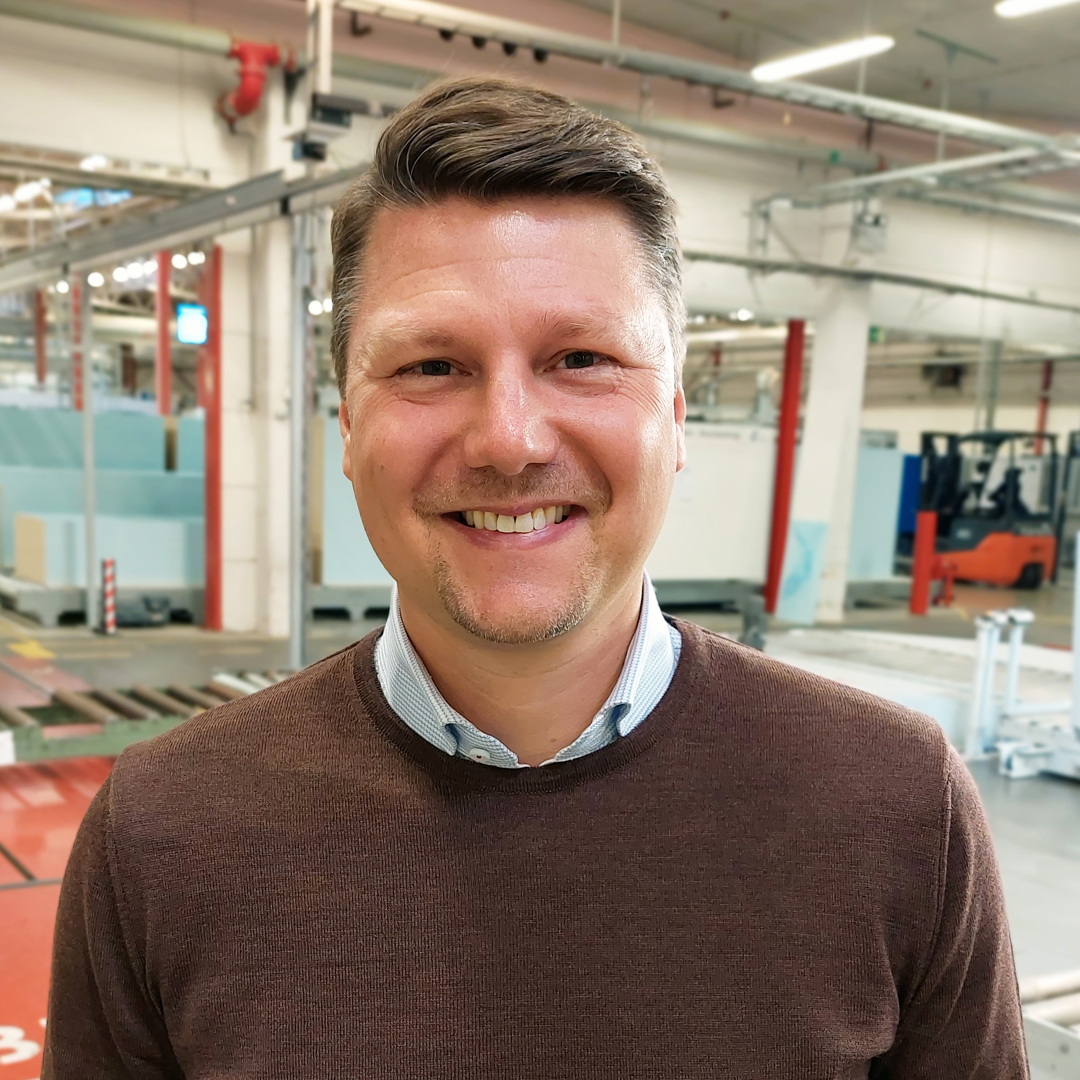 Fabio Pedrazzi starts as the CEO of Spaljisten on the 13th of September.
Florim Albborn will end his employment as the CEO of Spaljisten AB. The Board has appointed Fabio Pedrazzi as the new CEO of Spaljisten AB.
- We are grateful for Florim's efforts during this phase of the company's development. We have secured valuable customer agreements in place and resolved the financing of a sizable investment of SEK 330 million that the company is now implementing, during Florim's time as CEO. Productivity and quality have improved, internal scrapping has decreased, and the management team has strengthened in several areas. These improvements have created conditions for us to now be able to take the next step in our development, says Johan Enocson, Chairman of the Board and owner.
During the next phase, we need to materialize the increased capacity and capability that our new investments provide, through an extended focus on product development, marketing, and export sales. The Board has appointed Fabio Pedrazzi as the new CEO of Spaljisten AB to fulfil this assignment.
Fabio Pedrazzi, who holds an MSc. in Industrial Engineering from the Royal Institute of Technology, and an MSc. in Economics and Business Administration from Stockholm University School of Business, comes most recently from the Hilti Group. At Hilti, he has held various roles like the Global Head of Industrial Business at the headquarters in Liechtenstein, where he developed new customer and product segments for the group. He has also been Marketing and Sales Director in Hilti's Swedish organization. Before that, Fabio was an Associate Partner at McKinsey & Company and helped clients from various sectors make strategic and commercial decisions.
- With his documented experience of leadership, product development, marketing and sales in an international environment, Fabio will be able to make a strong contribution to achieving our long-term goals. Therefore, we are looking forward to building on Spaljisten's exciting development journey under Fabio's leadership, says Johan Enocson.
- I feel honoured to become part of Team Spaljisten, and excited to build on the solid foundation created in recent years. The passion and experience of our employees, and our strong supplier- and customer partnerships make a great platform for sustainable growth. Together we will take Spaljisten to the next level, says Fabio Pedrazzi.
Fabio starts on the 13th of September.
Press contact, Johan Enocson, 070-605 80 43 johan.enocson@surewood.se
NEWS
---

2022-09-30
Foil slitter helping to optimize the material flow at Spaljisten
Spaljisten's highly automated production facility in Åseda, Småland, is in continuous development. One of the latest innovations in Spaljisten is a foil cutter, an industry-specific machine that we can greatly benefit from.

2022-05-30
We care - Spaljisten's Sustainability Report 2021
Spaljisten now presents the Sustainability Report for 2021. The Sustainability Report presents our development over the past year and explains how we work with sustainability in our operations.

2022-03-03
Successful collaboration in automation - Gladpack packing line inaugurated by Spaljisten and Automationsteknik
After an intensive project work of several years in collaboration between Spaljisten and Automationsteknik, the world-unique packing line Gladpack is inaugurated in Spaljisten's facility in Åseda on March 2!

2021-11-17
The big picture and people behind the numbers
Malin Kirejs Hellbjer has been working with everything that has to do with finances at Spaljisten for a year now. How has her first year in Spaljisten been and what excites her in her work and life?

2021-10-10
Our products endure most things in life
Sustainability is close to our hearts at Spaljisten – a work that never ends. We aim higher and work for more innovative solutions to reach the next level in our production.

2021-08-13
Innovative solutions and some aces up the sleeve
We find solutions that combine the customer's interest and needs with the conditions that exist in the production and in the materials we use.

2021-07-26
Handleless furniture fronts
We will continue to develop Spaljisten and launch our ambitious plans for 2022-2026. This involves the expansion of our factory areas in Åseda, new lines for foiling with J-profiling, edge processing, internal logistics and packaging, innovations, sustainable materials and of course – further product development.

2021-06-21
We care - Spaljistens Sustainability report 2020
Spaljisten now presents the sustainability report with the combined financial report for 2020. The Sustainability Report explains our development over the past year and clarifies how we work actively with sustainability in our operations.

2021-05-07
He speaks the customer voice
This past year has really tried us. The world changed rapidly over night, and much will forever be transformed. We do all need to cross through outer circumstances at regular basis and this is exactly what belongs to Ulf's everyday work. With an agile mindset he set new targets and goals.

2021-03-28
Thinner, Lighter & Recycled - Sustainability the new normal
The starting point for the project was in 2019, Spaljistens global leading furniture customer were asking for a new "green" kitchen front and where all materials should have a share of minimum 50% recycled content.