2020-12-04
News release: Quant signs maintenance contract with Spaljisten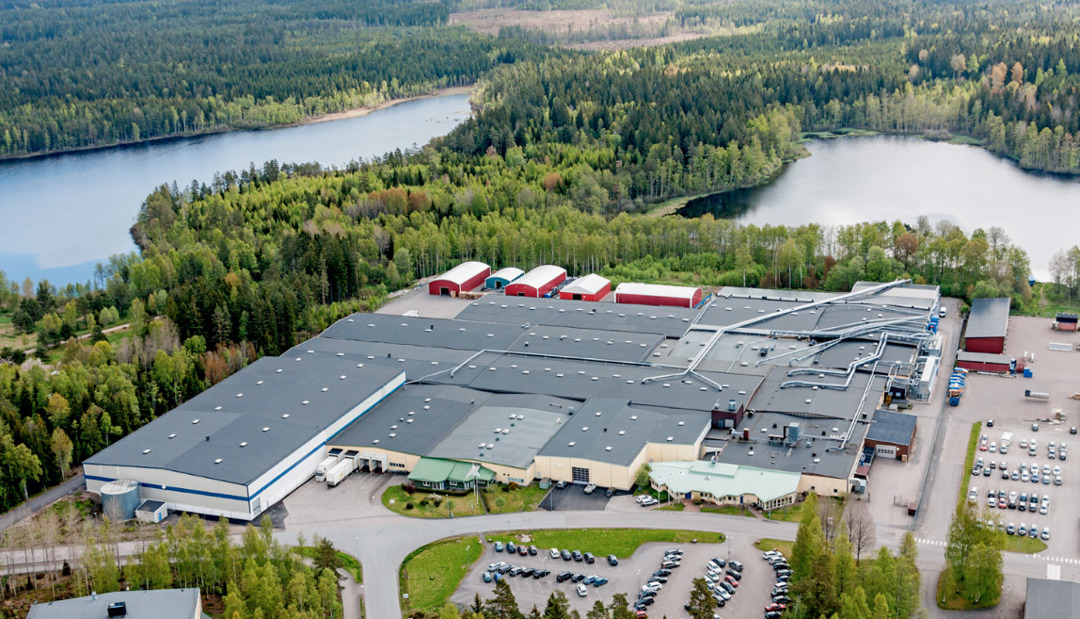 Quant has signed a five-year maintenance contract with Spaljisten, a producer of high-quality foiled products. Quant will be responsible for maintenance execution at the Spaljisten site in Åseda, Sweden.

The contract period started on 1 December 2020 and the overall target is to increase the technical availability and efficiency even further on site.
"This partnership is an important part of strengthening our position as a leading service provider in the maintenance industry and we are proud to start this journey with Spaljisten", says  Patrick Svensson, Business Development Manager Europe at Quant.
This is the first time that Spaljisten has chosen to outsource the maintenance execution to a greater extent. Prior to the decision, careful research was made to find the right partner.
"Spaljisten strives to be a world-class manufacturer within our furniture industry. For this to become a reality, we must be able to focus on our core competence, foiling of fronts, while the maintenance execution is further developed by competent partners. We feel confident that Quant will meet our expectations, in order for us to be able to deliver to our customers", says  Florim Albborn, CEO of Spaljisten.
"We are proud to be part of Spaljisten's high-tech production and to contribute to their ambition to be a world leader with a top-class maintenance execution. Spaljisten's high ambitions is a good match to ours"  Jon Persson, Operations Manager Scandinavia at Quant
NEWS
---

2021-07-26
Handleless furniture fronts
We will continue to develop Spaljisten and launch our ambitious plans for 2022-2026. This involves the expansion of our factory areas in Åseda, new lines for foiling with J-profiling, edge processing, internal logistics and packaging, innovations, sustainable materials and of course – further product development.

2021-06-21
We care - Spaljistens Sustainability report 2020
Spaljisten now presents the sustainability report with the combined financial report for 2020. The Sustainability Report explains our development over the past year and clarifies how we work actively with sustainability in our operations.

2021-05-07
He speaks the customer voice
This past year has really tried us. The world changed rapidly over night, and much will forever be transformed. We do all need to cross through outer circumstances at regular basis and this is exactly what belongs to Ulf's everyday work. With an agile mindset he set new targets and goals.

2021-03-28
Thinner, Lighter & Recycled - Sustainability the new normal
The starting point for the project was in 2019, Spaljistens global leading furniture customer were asking for a new "green" kitchen front and where all materials should have a share of minimum 50% recycled content.

2021-02-25
At Spaljisten quality is a top priority
High production pace demands multiple quality inspections throughout the manufacturing process. From the beginning to the end, all steps are important for a perfect result.

2021-02-12
These fingers feels the quality
This year he has worked at Spaljisten for a full 35 years. A lot has changed since then but some things have remained the same, we still produce fronts for kitchens.

2020-11-25
And the result will follow
Sustainability is something we hold close to heart at Spaljisten. This work will never come to an end, we will just aim higher and work for more innovative solutions to reach the next level.

2020-10-28
Think big but act small
As the future changes it is necessary for us to understand how it also affect our customers' expectations.

2020-10-08
The road towards a more sustainable kitchen front
Talking about sustainability is in many ways complicated but at the same time very simple. We always work with the next generation in mind and this leads us in our choices towards a more sustainable production and end product. This is how we manufactured our most sustainable kitchen front so far.

2020-09-21
CFO with a focus on the future
We are strengthening our team with Malin Kirejs Hellbjer, who joined us as Chief Financial Officer at Spaljisten. Malin also works at one of our sibling companies in the group, KG-list, where she has the same role.