2020-12-04
News release: Quant signs maintenance contract with Spaljisten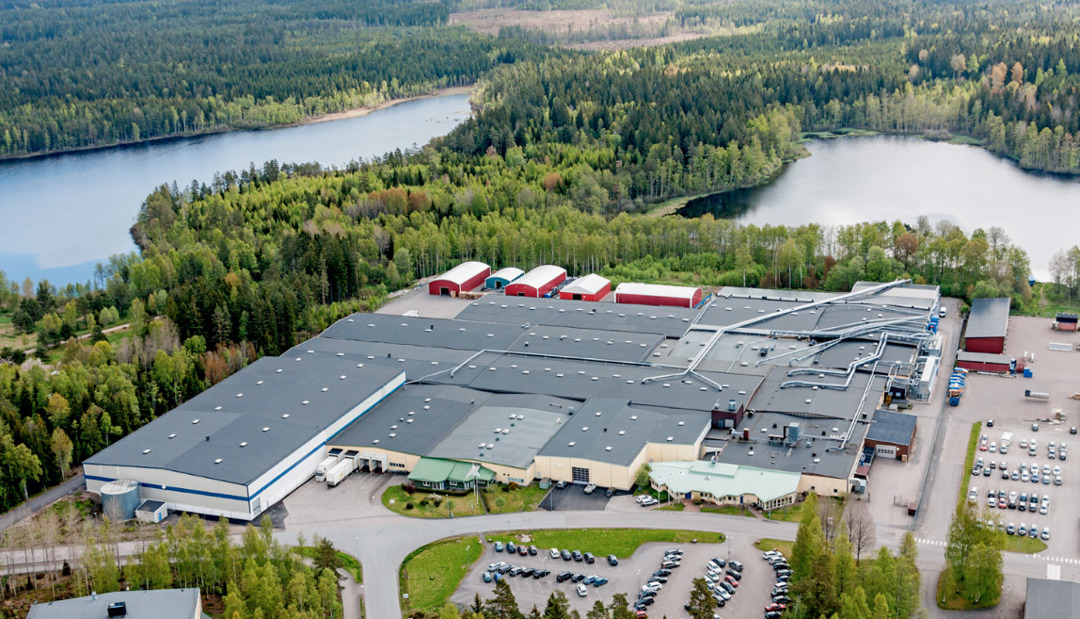 Quant has signed a five-year maintenance contract with Spaljisten, a producer of high-quality foiled products. Quant will be responsible for maintenance execution at the Spaljisten site in Åseda, Sweden.

The contract period started on 1 December 2020 and the overall target is to increase the technical availability and efficiency even further on site.
"This partnership is an important part of strengthening our position as a leading service provider in the maintenance industry and we are proud to start this journey with Spaljisten", says  Patrick Svensson, Business Development Manager Europe at Quant.
This is the first time that Spaljisten has chosen to outsource the maintenance execution to a greater extent. Prior to the decision, careful research was made to find the right partner.
"Spaljisten strives to be a world-class manufacturer within our furniture industry. For this to become a reality, we must be able to focus on our core competence, foiling of fronts, while the maintenance execution is further developed by competent partners. We feel confident that Quant will meet our expectations, in order for us to be able to deliver to our customers", says  Florim Albborn, CEO of Spaljisten.
"We are proud to be part of Spaljisten's high-tech production and to contribute to their ambition to be a world leader with a top-class maintenance execution. Spaljisten's high ambitions is a good match to ours"  Jon Persson, Operations Manager Scandinavia at Quant
NEWS
---

2022-11-29
Adam Airosto takes over as the new CEO of Spaljisten
Adam Airosto starts as the new CEO of Spaljisten AB. With extensive experience in leading roles in the manufacturing industry, he takes on the role of CEO of Spaljisten with the task of leading and driving the company's continued development with the vision of being a world-class front manufacturer with the next generation in mind.

2022-11-03
A puzzle piece in sustainability work and confidence in the future
For half a year now, Sofie Åkerberg has been working as Sustainability Manager at Spaljisten. She entered on a wave of new energy and dived straight into the world of wood, chipboard and foil wrapping. It is a broad role that she has taken on – seeing over matters of work environment, safety, and sustainability, as well as improvements in all these areas.

2022-09-30
Foil slitter helping to optimize the material flow at Spaljisten
Spaljisten's highly automated production facility in Åseda, Småland, is in continuous development. One of the latest innovations in Spaljisten is a foil cutter, an industry-specific machine that we can greatly benefit from.

2022-05-30
We care - Spaljisten's Sustainability Report 2021
Spaljisten now presents the Sustainability Report for 2021. The Sustainability Report presents our development over the past year and explains how we work with sustainability in our operations.

2022-03-03
Successful collaboration in automation - Gladpack packing line inaugurated by Spaljisten and Automationsteknik
After an intensive project work of several years in collaboration between Spaljisten and Automationsteknik, the world-unique packing line Gladpack is inaugurated in Spaljisten's facility in Åseda on March 2!

2021-11-17
The big picture and people behind the numbers
Malin Kirejs Hellbjer has been working with everything that has to do with finances at Spaljisten for a year now. How has her first year in Spaljisten been and what excites her in her work and life?

2021-10-10
Our products endure most things in life
Sustainability is close to our hearts at Spaljisten – a work that never ends. We aim higher and work for more innovative solutions to reach the next level in our production.

2021-09-29
Change of CEO at Spaljisten AB
Florim Albborn will end his employment as the CEO of Spaljisten AB. The Board has appointed Fabio Pedrazzi as the new CEO of Spaljisten AB.

2021-08-13
Innovative solutions and some aces up the sleeve
We find solutions that combine the customer's interest and needs with the conditions that exist in the production and in the materials we use.

2021-07-26
Handleless furniture fronts
We will continue to develop Spaljisten and launch our ambitious plans for 2022-2026. This involves the expansion of our factory areas in Åseda, new lines for foiling with J-profiling, edge processing, internal logistics and packaging, innovations, sustainable materials and of course – further product development.