2020-10-28
Think big but act small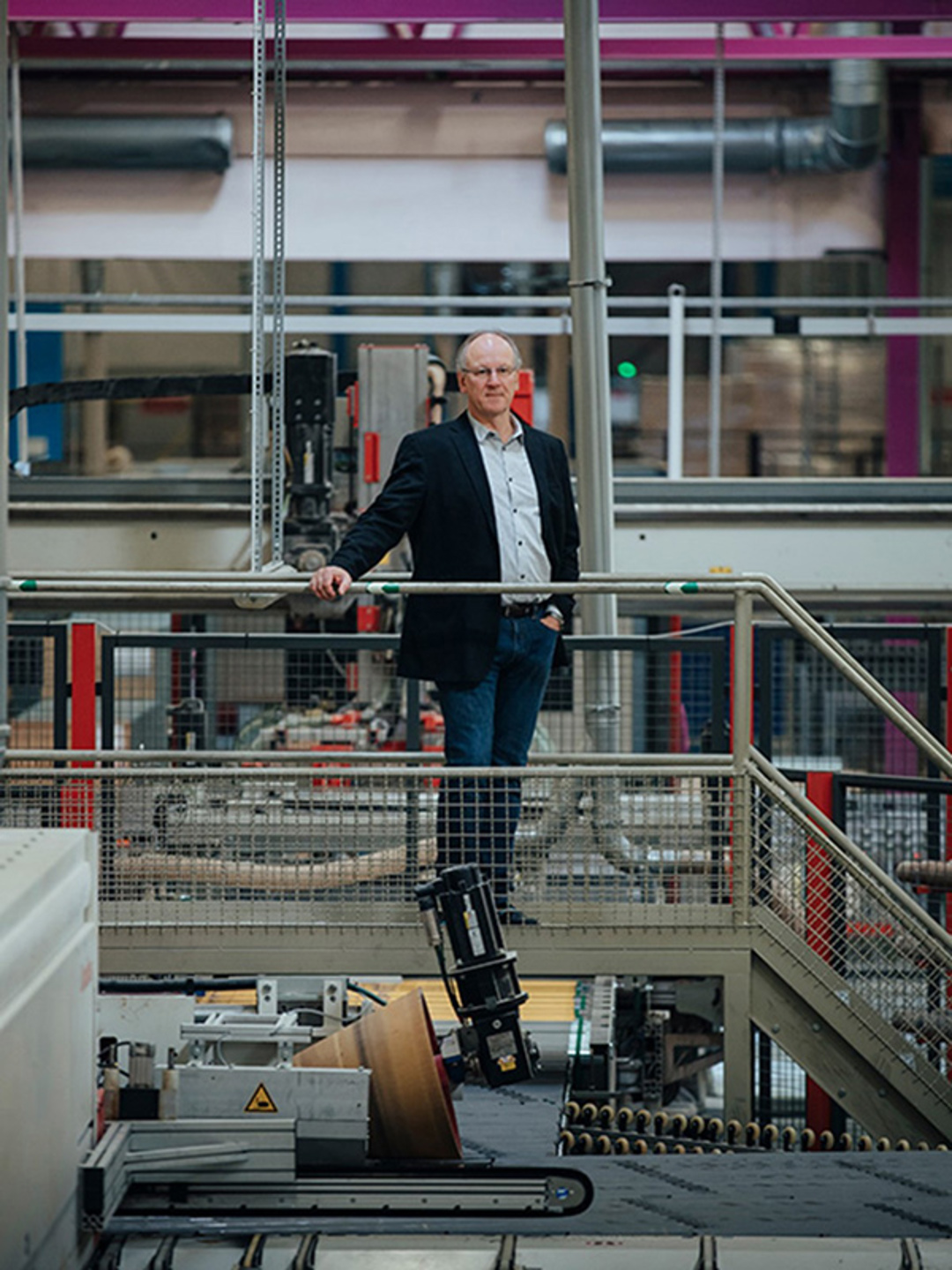 Manfred Piesack, will work with innovations at Spaljisten AB
Manfred Piesack has recently taken over as our new CTO, an important role at Spaljisten. As the future changes it is necessary for us to understand how it also affect our customers' expectations. To keep up with the pace of change we need to be curious about what the future brings and take advantage of the competence that already exists within the company.
- Anyone can buy modern technology. But the ones that can inspire people to use this technology in the most effective way is the winner of tomorrow. It is my belief, in all work that involves change, it is important that everyone sees it as something exciting and that we together build the driving force which will takes us forward Manfred Piesack, Cheif technology officer at Spaljisten AB
To work with improvements and develop new efficient solutions is something that runs in the culture of Spaljisten. Now with Manfred on board we can focus even more on innovation and creating the right conditions for further proactive work. It is highly important to continuously improve our products both through a sustainability and quality perspective in order to be at the forefront with what our most conscious end customers demand.
- Spaljisten works to become a world-class furniture front manufacturer, but we also want to be an important partner when it comes to product development for our customers and Manfred will with his long experience contribute to this journey Florim Albborn, CEO at Spaljisten AB
We at Spaljisten are glad to welcome Manfred to us and hope that he will thrive in our wood-scented factory and in the furniture industry after 40 years in the automotive industry.
NEWS
---

2020-12-04
News release: Quant signs maintenance contract with Spaljisten
Quant has signed a five-year maintenance contract with Spaljisten, a producer of high-quality foiled products. Quant will be responsible for maintenance execution at the Spaljisten site in Åseda, Sweden.

2020-11-25
And the result will follow
Sustainability is something we hold close to heart at Spaljisten. This work will never come to an end, we will just aim higher and work for more innovative solutions to reach the next level.

2020-10-08
The road towards a more sustainable kitchen front
Talking about sustainability is in many ways complicated but at the same time very simple. We always work with the next generation in mind and this leads us in our choices towards a more sustainable production and end product. This is how we manufactured our most sustainable kitchen front so far.

2020-09-21
CFO with a focus on the future
We are strengthening our team with Malin Kirejs Hellbjer, who joined us as Chief Financial Officer at Spaljisten. Malin also works at one of our sibling companies in the group, KG-list, where she has the same role.

2020-09-15
Spaljisten collaborates with TEXO in new automated logistics solutions
Spaljisten has placed orders for new automated logistics solutions for handling large volumes in the factory in Åseda and has signed an agreement with TEXO from Älmhult. Together with TEXO, we have developed very good solutions for moving large volumes internally in the factory with safety and durability in mind.

2020-09-03
Spaljisten choose Granflo Bygg AB to build a production facility
Spaljisten continues to invest in the future and now by expanding its premises from 35,000 to 41,500 sq.m. Granflo Bygg AB is entrusted with building a new modern production facility

2020-07-20
Made in Sweden from more sustainable sources
Climate-smart materials such as wood and recycled plastic creates a positive ripple effect for our environment. Our vision to "manufacture fronts of the highest quality and with the next generation in mind" pushes us to produce more sustainable fronts. PET-bottle and plastic recycling also give us the opportunity to use plastic with a reduced energy consumption.

2020-07-06
New AEO permit provides increased security for physical and digital intrusion
AEO stands for "Authorized Economic Operator" and is an EU joint permit. The purpose of the permit is to create increased security in the world, as well as to harmonise the customs administration in the EU. In the spring of 2020, Spaljisten was able to implement both AEOC - Customs simplifications and AEOS - Security and safety permit.

2020-06-24
Pressrelease: Spaljisten places a large order to Automationsteknik
Spaljisten AB places an order for two highly automated packing and palletizing solutions for 50 million SEK during the Corona crisis. Spaljisten continues to invest for the future by ordering two super-modern packing and palletizing solutions from Automationsteknik. Through these investments, Spaljisten will greatly increase its production capacity on both kitchen and wardrobe fronts

2020-06-12
We care - Spaljistens Sustainability report 2019
Spaljisten now presents the sustainability report with the combined financial report for 2019. The Sustainability Report explains our development over the past year and clarifies how we work actively with sustainability in our operations.