2021-11-17
The big picture and people behind the numbers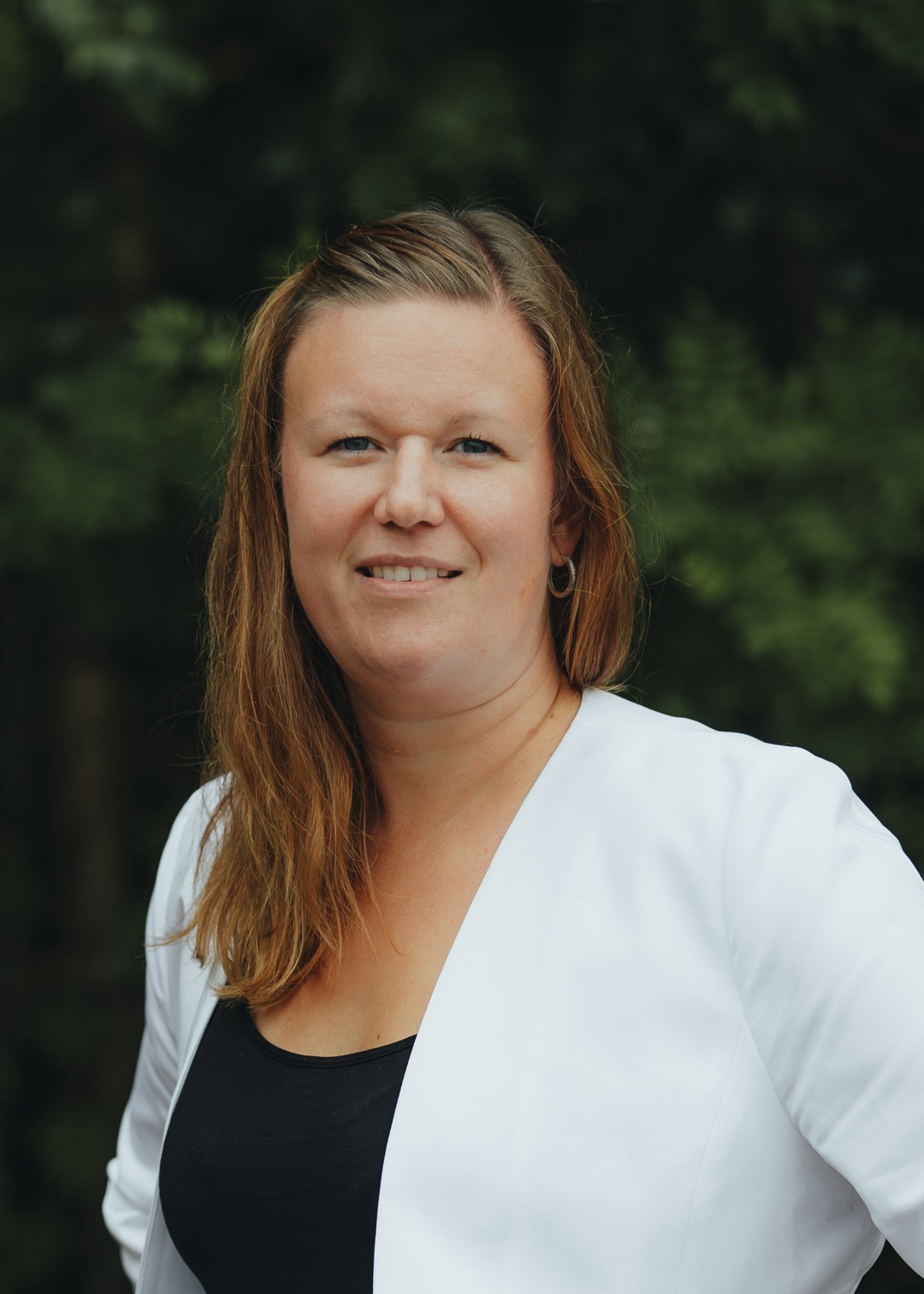 Malin Kirejs Hellbjer CFO
Malin Kirejs Hellbjer has been working with everything that has to do with finances at Spaljisten for a year now. We sat down to hear how her first year in Spaljisten has been and learn more about what excites her in her work and life.
As Chief Financial Officer, Malin Kirejs Hellbjer's most important task is quality assurance of numbers. That includes having different checkpoints, such as financial statements where the importance is to go through the results for ensuring that the conclusions she presents are reliable to show where Spaljisten stands.
Working in a team of four, they put together reports based on forecasts and calculations. These function as prerequisites for suggesting what to work with in the future and show what already works well. In addition to this, they keep account of the investments in collaboration with the other departments. All this is crucial for making good decisions regarding Spaljisten's future.
With a background as the Finance Manager at a sister company of Spaljisten - KG List, she has a good comprehension of the organization and how all the functions can be utilized in the best way. A year ago, Malin also started as the CFO at Spaljisten and it has been an exciting journey, she says. It has been interesting getting to know a new company and a different industry where Malin has been met with open arms.
What makes Spaljisten an exciting workplace?
- The people! Of course! But also, the journey we now have to take to go from being a company that has a turnover of maybe half a billion to just over a billion, during hopefully a five-year period. And then during that journey also keep in mind that we want to be a prosperous company that earns a profit as well. I think that's fantastic!
Malin is most proud of the willpower that can be found in Spaljisten and thinks that it is crucial to take advantage of what exists in the company. She understands that Spaljisten has an incredibly ambitious journey ahead of it, but that is also what makes it exciting.
- It's really inspiring! When you talk to people here, one can tell that there is a lot in the company and all the employees - there is a lot of commitment, there is a lot of will. We need to benefit from it!
When she's not working, Malin enjoys being in nature and out in the woods running. She used to be a youth coach in badminton and enjoys playing badminton herself. Although she has not managed to get her children to understand the allure of the game and so have they spent their summer on football fields and moved on to hockey arenas for the fall.
Seeing the big picture and finding the best way to take advantage of all the components' properties is something that can describe her hobbies as well. Malin and her partner are enthusiastic about pairing together different foods and wines - trying different combinations and learning which characteristics work together is something they find really interesting. Sometimes we agree with the theory, sometimes we do not agree, but it's fun either way, she says!
NEWS
---

2022-05-30
We care - Spaljisten's Sustainability Report 2021
Spaljisten now presents the Sustainability Report for 2021. The Sustainability Report presents our development over the past year and explains how we work with sustainability in our operations.

2022-03-03
Successful collaboration in automation - Gladpack packing line inaugurated by Spaljisten and Automationsteknik
After an intensive project work of several years in collaboration between Spaljisten and Automationsteknik, the world-unique packing line Gladpack is inaugurated in Spaljisten's facility in Åseda on March 2!

2021-10-10
Our products endure most things in life
Sustainability is close to our hearts at Spaljisten – a work that never ends. We aim higher and work for more innovative solutions to reach the next level in our production.

2021-09-29
Change of CEO at Spaljisten AB
Florim Albborn will end his employment as the CEO of Spaljisten AB. The Board has appointed Fabio Pedrazzi as the new CEO of Spaljisten AB.

2021-08-13
Innovative solutions and some aces up the sleeve
We find solutions that combine the customer's interest and needs with the conditions that exist in the production and in the materials we use.

2021-07-26
Handleless furniture fronts
We will continue to develop Spaljisten and launch our ambitious plans for 2022-2026. This involves the expansion of our factory areas in Åseda, new lines for foiling with J-profiling, edge processing, internal logistics and packaging, innovations, sustainable materials and of course – further product development.

2021-06-21
We care - Spaljistens Sustainability report 2020
Spaljisten now presents the sustainability report with the combined financial report for 2020. The Sustainability Report explains our development over the past year and clarifies how we work actively with sustainability in our operations.

2021-05-07
He speaks the customer voice
This past year has really tried us. The world changed rapidly over night, and much will forever be transformed. We do all need to cross through outer circumstances at regular basis and this is exactly what belongs to Ulf's everyday work. With an agile mindset he set new targets and goals.

2021-03-28
Thinner, Lighter & Recycled - Sustainability the new normal
The starting point for the project was in 2019, Spaljistens global leading furniture customer were asking for a new "green" kitchen front and where all materials should have a share of minimum 50% recycled content.

2021-02-25
At Spaljisten quality is a top priority
High production pace demands multiple quality inspections throughout the manufacturing process. From the beginning to the end, all steps are important for a perfect result.