2021-03-28
Thinner, Lighter & Recycled - Sustainability the new normal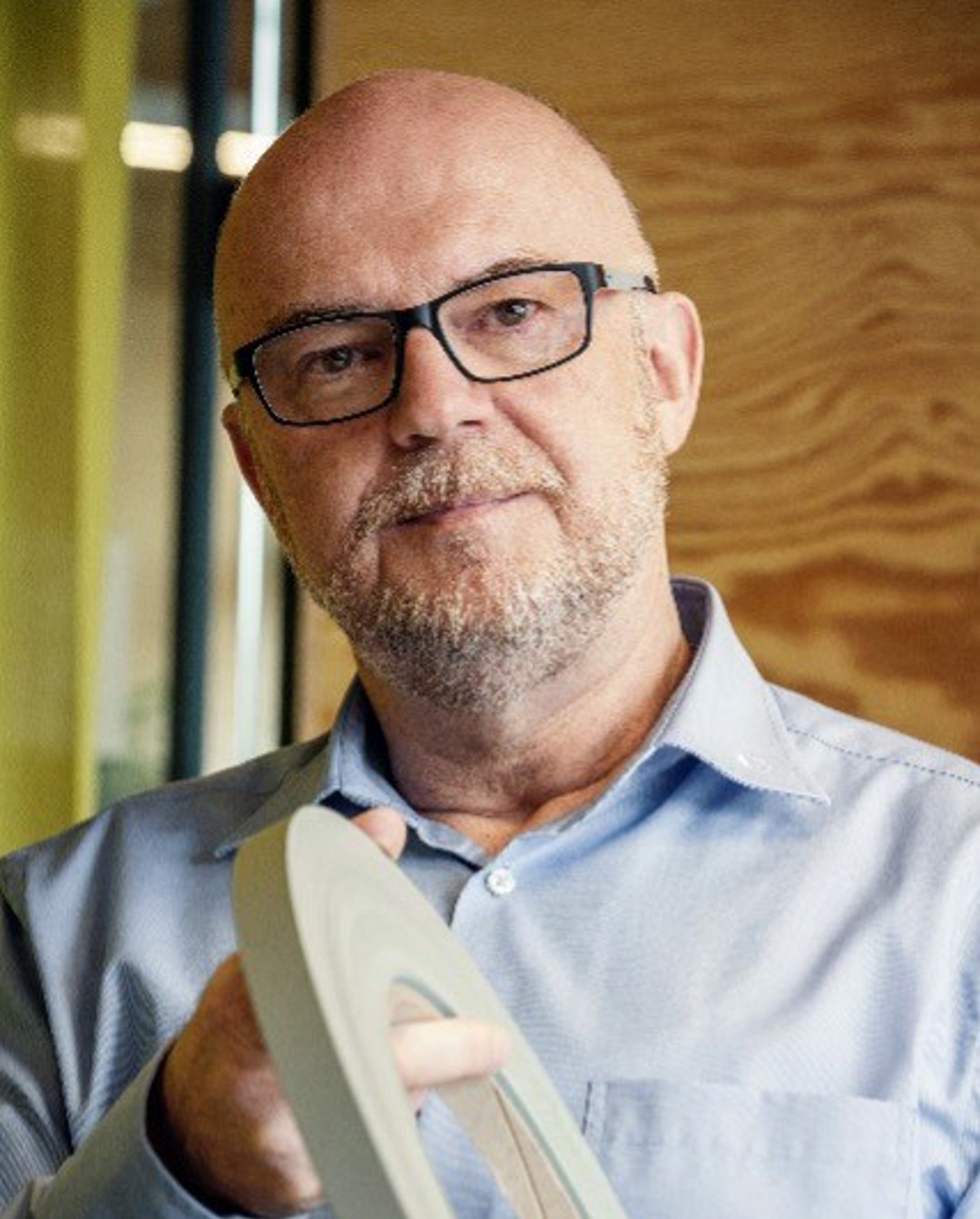 Dieter Bauer, REHAU Senior Engineer edgebands
Spaljisten have together with REHAU been running a project converting all their edgebands to thinner, lighter and recycled.
The starting point for the project was in 2019, Spaljistens global leading furniture customer were asking for a new "green" kitchen front and where all materials should have a share of minimum 50% recycled content. Spaljisten worked together with their partners, such as REHAU and found a way to produce the edgeband with 50% post-industry-recycled PP (Polypropylene). The product has been well accepted by the end consumer and the market. In the next step the focus was on making all edgebands a bit thinner, which led to a reduction from 0,7 mm to 0,5 mm as well as from 1,5 mm to 1,0 mm.
"Sustainability has a long history at REHAU and is part of our corporate philosophy. High quality polymers, used correctly, contribute to longlasting solutions and should be regarded as valuable materials" says Daniel Elfe-Degel, Head of Product Management Edgebands and Project Manager Sustainable Edgebands for the Furniture Solutions Division REHAU.
RAUKANTEX eco is an innovative, high-quality and durable product line and a significant step towards becoming more sustainable. It is made of 50% post-industrial recycled materials and at the same time fulfils all our specifications in terms of colour, surface and processability. This is a major success of our engineers.
"With RAUKANTEX eco, we have not made any concessions regarding the requirements for colour and decor fidelity and processing properties. The edgeband can be processed like any REHAU PP edgeband has the same qualitative properties - and it matches the surface just as perfectly as all other RAUKANTEX edgebands" says Dieter Bauer, Senior Engineer edgebands REHAU.
In addition to the new products, REHAU's holistic sustainability concept naturally also includes other aspects: employees, health safety of raw materials, packaging, raw material purchasing, or energy efficiency are of course also considered. For example, the production of REHAU edgebands in the European plants already takes place with climate-neutral electricity.
Bodarp – a more sustainable kitchen front

What is the effect with this achievement for Spaljisten?
"In this project we have really met ours and our customer expectations and goals when it comes to thinner, lighter and recycled. We use 30% less material and over 50% is recycled" says Johan Engström Business Development Manager at Spaljisten.
The sustainability work at Spaljisten is for real. The goals are set high and to get there needs hard work and a strive for sustainability in practice. It is understood that much remains to be done and therefore are the daily improvement work and the will to constantly move forward important.
"We push hard to get materials, our production and delivery to be as sustainable as possible. This can only be achieved by working with the best" Johan Engström continues.
What is your view on the collaboration with Spaljisten?
"To cooperate with Spaljisten in the field of sustainability is rewarding, because Spaljisten is a customer who not only talks about it but also consistently implements it. Together we have pushed the boundaries of what is possible and taken the first steps in creating new innovative products that meet the challenges of today and tomorrow. Overall, the cooperation is very partnership-based and therefore very constructive and fruitful for both sides." says Dieter Bauer, Senior Engineer edgebands REHAU.
We are sure that this project will be a business driver for both our companies in the future. It will also profit the end consumer and in the long run, the planet.
About Spaljisten AB
Spaljistens' core business is to foil wrap particleboards using different types of foil and various technical solutions producing a broad variety of products in very large volumes according to the highest quality standards.
Spaljisten was founded in 1975 in Åseda, Sweden having a factory floor of 43.000 m2 with 150 employees and a turnover of EUR 55 million. Spaljisten is part of Surewood Industries AB and the Active Invest group.
For more information, please contact: Florim Albborn, CEO
Phone +46 474-547 01 | E-post: florim.albborn@spaljisten.se About REHAU
The REHAU Group is a polymer specialist with annual sales of around EUR 3.5 billion. The independent, privately held company has approximately 20,000 employees at more than 170 locations worldwide. The company employs 12,000 people throughout Europe and 8,000 in Germany. For more than 70 years, REHAU has been working on making polymer products lighter, more comfortable, safer and more efficient. The company manufactures solutions for construction, automotive and industry and supplies its innovative products throughout the world.
For more information, please visit: www.rehau.com
NEWS
---

2022-05-30
We care - Spaljisten's Sustainability Report 2021
Spaljisten now presents the Sustainability Report for 2021. The Sustainability Report presents our development over the past year and explains how we work with sustainability in our operations.

2022-03-03
Successful collaboration in automation - Gladpack packing line inaugurated by Spaljisten and Automationsteknik
After an intensive project work of several years in collaboration between Spaljisten and Automationsteknik, the world-unique packing line Gladpack is inaugurated in Spaljisten's facility in Åseda on March 2!

2021-11-17
The big picture and people behind the numbers
Malin Kirejs Hellbjer has been working with everything that has to do with finances at Spaljisten for a year now. How has her first year in Spaljisten been and what excites her in her work and life?

2021-10-10
Our products endure most things in life
Sustainability is close to our hearts at Spaljisten – a work that never ends. We aim higher and work for more innovative solutions to reach the next level in our production.

2021-09-29
Change of CEO at Spaljisten AB
Florim Albborn will end his employment as the CEO of Spaljisten AB. The Board has appointed Fabio Pedrazzi as the new CEO of Spaljisten AB.

2021-08-13
Innovative solutions and some aces up the sleeve
We find solutions that combine the customer's interest and needs with the conditions that exist in the production and in the materials we use.

2021-07-26
Handleless furniture fronts
We will continue to develop Spaljisten and launch our ambitious plans for 2022-2026. This involves the expansion of our factory areas in Åseda, new lines for foiling with J-profiling, edge processing, internal logistics and packaging, innovations, sustainable materials and of course – further product development.

2021-06-21
We care - Spaljistens Sustainability report 2020
Spaljisten now presents the sustainability report with the combined financial report for 2020. The Sustainability Report explains our development over the past year and clarifies how we work actively with sustainability in our operations.

2021-05-07
He speaks the customer voice
This past year has really tried us. The world changed rapidly over night, and much will forever be transformed. We do all need to cross through outer circumstances at regular basis and this is exactly what belongs to Ulf's everyday work. With an agile mindset he set new targets and goals.

2021-02-25
At Spaljisten quality is a top priority
High production pace demands multiple quality inspections throughout the manufacturing process. From the beginning to the end, all steps are important for a perfect result.