2021-05-07
He speaks the customer voice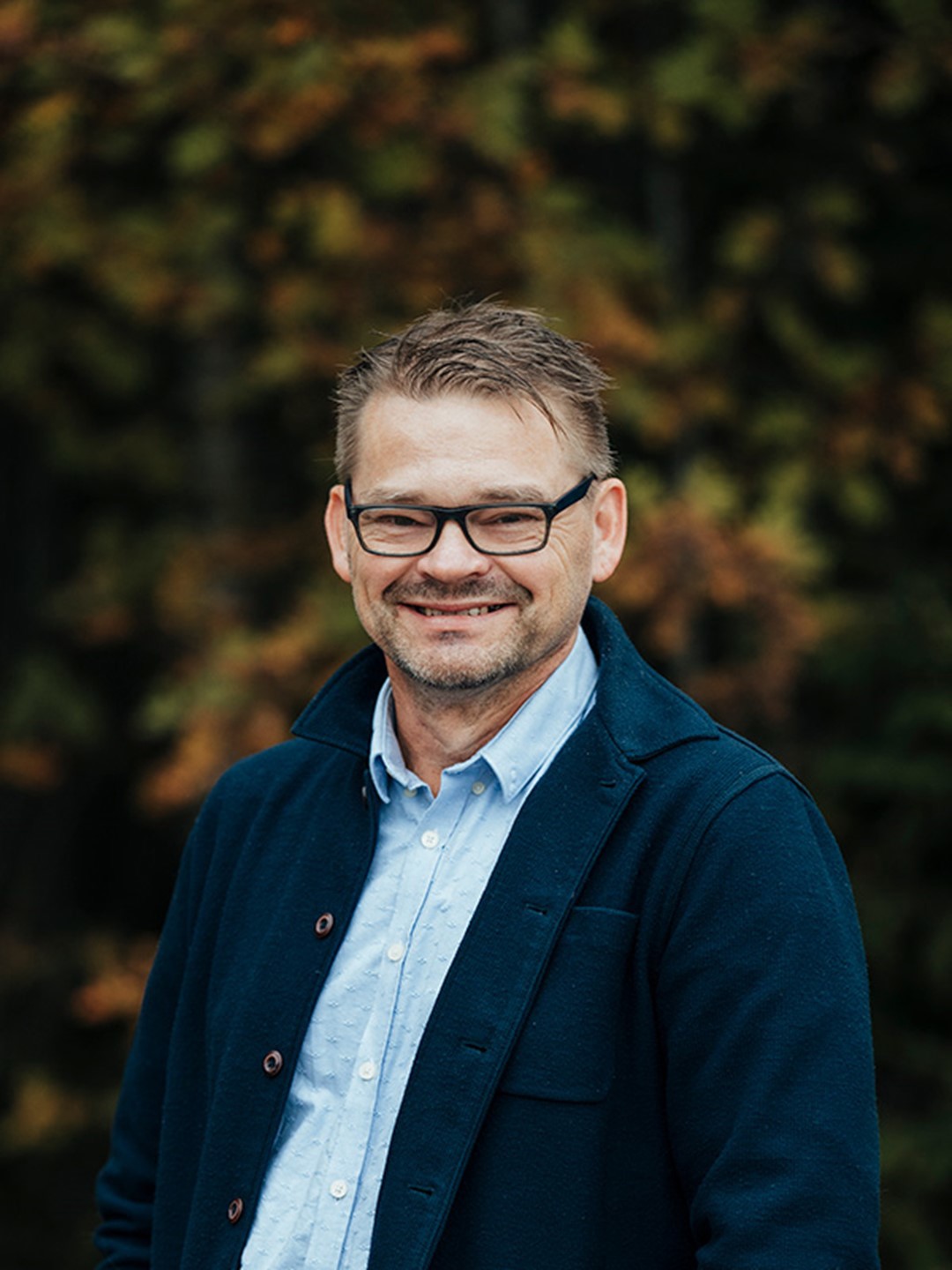 Ulf Abrahamsson Key Account Manager
This past year has really tried us. The world changed rapidly over night, and much will forever be transformed. This type of change will probably take place at an even faster pace in the future, and it is important to keep up.
We notice that Ulf Abrahamsson has had a lot on his desk lately. It has certainly not been an easy thing to deal with the problems that have arisen as a result of the material delays most industries have experienced. First, a pandemic that resulted in several countries' lock down and completely shut down of factories worldwide. Then, earlier this year, we experienced a stranded container ship in the Suez Canal which caused a long chain reaction to the whole shipping industry. The consequences of these events are in fact difficult to imagine.
We do all need to cross through outer circumstances at regular basis and this is exactly what belongs to Ulf's everyday work. With an agile mindset he set new targets and goals depending on the direction of the wind. He works as a Key Account Manager and sees himself as the customer's representative into the business, a good description in fact. This means that you need to be sharp and listen for signals of what the next thing on the market will be. With his 36 years at Spaljisten, he has an enormous amount of experience. He plays a big role to the successful collaborations with our customers.
So Ulf, what makes Spaljisten an exciting workplace?
- Working with large customers gives us opportunities to constantly grow and invest in order to lead the way in the development of the products of the future, which is of course incredibly fun and exciting.
It is no exaggeration that a lot is going on at Spaljisten. The organization is forward-leaning and works innovatively to find new ways of working, implementing new automation across the production and develop the materials and adjust to more sustainable alternatives.
What makes you most proud to be a part of Spaljisten?
- The demands of the end consumer are high, and that is something we have with us in all parts of our business. Our mission is to be a world-class furniture front manufacturer, and in some respects, we are actually already there. In some parts we surpass our competitors in Europe, even though they are much bigger than us.
Together we make it possible to deliver high-quality furniture fronts, and there is a lot of time behind the scenes with ongoing discussions and developments with our customers. With a job that is hectic between laps, you need to relax after working hours, and Ulf prefers to take his border collie Smilla out into the woods for a walk to clear his head. But if it is Ulf that walks Smilla or the other way around can probably only she answer to, but anyhow, it keeps him alert at work and we want him for many more years.
NEWS
---

2022-11-29
Adam Airosto takes over as the new CEO of Spaljisten
Adam Airosto starts as the new CEO of Spaljisten AB. With extensive experience in leading roles in the manufacturing industry, he takes on the role of CEO of Spaljisten with the task of leading and driving the company's continued development with the vision of being a world-class front manufacturer with the next generation in mind.

2022-11-03
A puzzle piece in sustainability work and confidence in the future
For half a year now, Sofie Åkerberg has been working as Sustainability Manager at Spaljisten. She entered on a wave of new energy and dived straight into the world of wood, chipboard and foil wrapping. It is a broad role that she has taken on – seeing over matters of work environment, safety, and sustainability, as well as improvements in all these areas.

2022-09-30
Foil slitter helping to optimize the material flow at Spaljisten
Spaljisten's highly automated production facility in Åseda, Småland, is in continuous development. One of the latest innovations in Spaljisten is a foil cutter, an industry-specific machine that we can greatly benefit from.

2022-05-30
We care - Spaljisten's Sustainability Report 2021
Spaljisten now presents the Sustainability Report for 2021. The Sustainability Report presents our development over the past year and explains how we work with sustainability in our operations.

2022-03-03
Successful collaboration in automation - Gladpack packing line inaugurated by Spaljisten and Automationsteknik
After an intensive project work of several years in collaboration between Spaljisten and Automationsteknik, the world-unique packing line Gladpack is inaugurated in Spaljisten's facility in Åseda on March 2!

2021-11-17
The big picture and people behind the numbers
Malin Kirejs Hellbjer has been working with everything that has to do with finances at Spaljisten for a year now. How has her first year in Spaljisten been and what excites her in her work and life?

2021-10-10
Our products endure most things in life
Sustainability is close to our hearts at Spaljisten – a work that never ends. We aim higher and work for more innovative solutions to reach the next level in our production.

2021-09-29
Change of CEO at Spaljisten AB
Florim Albborn will end his employment as the CEO of Spaljisten AB. The Board has appointed Fabio Pedrazzi as the new CEO of Spaljisten AB.

2021-08-13
Innovative solutions and some aces up the sleeve
We find solutions that combine the customer's interest and needs with the conditions that exist in the production and in the materials we use.

2021-07-26
Handleless furniture fronts
We will continue to develop Spaljisten and launch our ambitious plans for 2022-2026. This involves the expansion of our factory areas in Åseda, new lines for foiling with J-profiling, edge processing, internal logistics and packaging, innovations, sustainable materials and of course – further product development.